2020 National Healthy Homes Conference
June 29 – July 2, 2020
Scottsdale, AZ
Plus… Optional Pre-conference Activities on June 27 & 28
Conferences Designed to Help Program Managers
As a program manager – new or old – you are not alone. The trials and tribulations that you face have been dealt with by others. The conferences provide you with answers and insights based on the successful experiences of other grant managers through technical assistance workshops and educational sessions.
Also of great value is the opportunity you'll have to network with fellow managers and program staff from throughout the country.
Ways You'll Benefit by Attending
ENGAGE
in interactive training programs that are excellent learning and technical assistance sessions
EXPLORE
new ideas and approaches to meeting program objectives
NETWORK
with those in the know and those who you want to know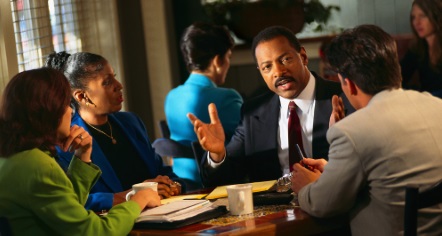 TAKE
home hundreds of new ideas
PARTICIPATE
in problem-solving, thought-provoking discussions
EXAMINE
products, technologies and educational materials
EXPLORE
successful techniques for increasing screening rates among at-risk populations; for undertaking housing-based primary prevention programs; for conducting public education and community outreach programs; for expanding from lead hazard control to Healthy Homes programs, for conducting integrated pest management and bed bug eradication programs; for conducing healthy housing inspections and remediation; for providing lead poisoning prevention and healthy housing information to refugee families; for creating an environmental health collaborative; and, for improving and streamlining grant management procedures.
Help You Meet the Challenges
Environmental health practitioners, health educators, environmental hazard remediation professionals, and building operators face growing challenges. From tight budgets to issues of political and public support to determining appropriate work practices and to questions of environmental science, they all face mounting concerns of how to effectively operate and sustain programs, projects and businesses. The main purpose of the conferences is to help attendees explore solutions to the challenges that are encountered each day in efforts to implement success programs.
Plenty of Time to Network and Establish Professional and Business Relationships
The conferences provide a perfect setting for environmental health practitioners, local and state government officials and industry practitioners to meet, exchange ideas and establish working relationships with one another.
Learning from each other and renewing acquaintances are true benefits of participating in the Lead and Healthy Housing Conferences.
Who Should Attend?
The conferences bring together professionals from health, housing, community development, community groups, advocacy organizations, the lead industry, real estate firms, and residential and commercial facilities to explore ways to undertake programs and projects designed to prevent incidents of lead poisoning, eliminate indoor environmental hazards, and create healthy living and working environments.