2023 New Grantee Orientation Program
(Only for new HHP and OAHMP Grantees)
October 16 – 17, 2023
Held at the Embassy Suites Hotel Philadelphia Airport
(Preceding the 2023 National Lead and Healthy Housing Conference)
Registration Information
$260 per grantee for the HUD Grantee Orientation Program
The New Grantees Orientation Program is scheduled for October 16 and 17 at the Embassy Suites Philadelphia Airport. HHP and OAHMP grantees are now invited to complete their registrations and secure hotel reservations for the event.
Your timely registrations and reservations will ensure a smooth experience with the Orientation Program and the National Conference. We appreciate your attention to this matter and look forward to your participation.
2023 Healthy Homes Production and Older Adult Home Modification Programs
Day 1

Dates: October 16th

8:00am – 5:00pm EST

Time (EST)
Event
Presenter

8:00 am – 9:00 am

9:00 am- 10:00 am

Registration

Welcome and New Grantee
Orientation Overview

Matthew Ammon, Director OLHCHH
10:05am- 11:00 am
Navigating Tier I and Tier II Environmental Review Requirements and Utilizing HEROS (HHP Grantees that are doing more than maintenance)
Karen Griego, Environmental Officer
11:00am – 11:15am
Break
11:15am-12:15pm
OLHCHH Overview of New Grantee Start- Up, and Capacity Building. Healthy Homes Production Work Plan and Policy and Procedures. Procurement, Relocation

Yolanda Brown,

Division Director OLHCHH

Damian Slaughter,
Senior GTR

12:15pm-1:30pm
Lunch on your own
1:30pm- 2:45pm
It's All in the Numbers (Fiscal Accountability mini budget / Part-3, SF-425 etc)
Aaron Mitchell, GTR
4:05pm-5:00pm
Fiscal Overview: Terms & Conditions, Overview and Set up of the Electronic Line of Credit Control System
Jonnette Simmons
Director of Grant Services
Day 2

Dates: October 17th, 2023

9:00am- 4:00pm EST

Time (EST)
Event
Presenter
9:00am- 10:00am
Program Management, Reporting Oversight, and quarterly reporting requirements
Sacsheen Scott, GTR
10:05am-11am
Enrollment/ Income Eligibility and Verification
Jonnette Simmons,
11:00am-11:15am
Break
11:15am-12:30pm

Healthy Homes Best Practices

Eight Principles of Healthy Homes, plus some actual Training.

12:30pm-1:45pm
Lunch on your own
1:45pm-2:45pm
Session
2:45pm-3:45pm
Session
3:45pm
Wrap Up
Yolanda Brown, Division Director OLHCHH
Location and Hotel Information
Held at the Embassy Suites Hotel Philadelphia Airport
To make hotel reservations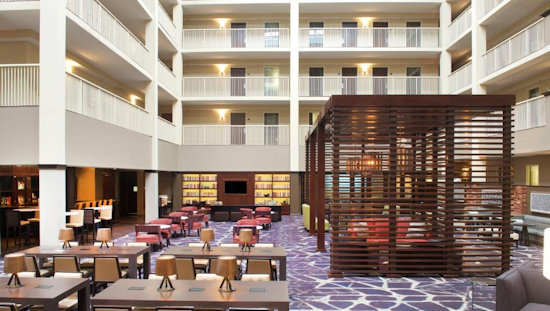 As you may know, our room block at the Embassy Suites has reached capacity. If you still need to book a hotel room for the New Grantees Orientation Program or the National Lead and Healthy Housing Conference, consider the Hampton Inn Bartram (8600 Bartram Ave) or the DoubleTree by Hilton Philadelphia Airport (4509 Island Ave).
To make a reservation at one of these hotels, please call the Hilton Reservations line at 800-445-8667 and mention the event you are attending. Both are less than a quarter of a mile from the event location.
If you have trouble making your reservation, send me a message using this contact form
Registration Information
$260 per grantee for the HUD Grantee Orientation Program
Have Any Questions or Interested in Making a Presentation for a Future Conference?
Contact us using the following secure email form.