2023 Midwest Regional Lead and Healthy Housing Conference
May 10 – 11, 2023
Held at the Drury Plaza Hotel in Indianapolis
Registration Information
For 1 person from an organization $255
For 2 or 3 persons from an organization $230 per person
For 4 or more persons from an organization $205 per person
Wednesday, May 10
7:00 a.m. – 9:00 a.m. Conference Registration
9:00 a.m. to 12:00 p.m. – General Session
Part 1: Welcoming remarks
Part 2: Presentation on the Interface between Health and the Environment
Part 3: HUD's Policies and Funding Opportunities to Conduct Lead Hazard Control and Healthy Homes Programs
Part 4: Use of ARPA Funds to Finance Lead Poisoning Prevention and Lead Hazard Control Activities
12:00 p.m. to 1:30 p.m. – Lunch Provided
1:30 p.m. to 5:00 p.m. – Two Concurrent Educational Tracks
Educational Track #1 on Lead Poisoning Prevention and Lead Hazard Control Issues
Part 1 – Universal Testing: Indiana's Call to Action
Part 2 – Opportunities for Lead Testing through Medicaid
Part 3 – New Technologies for Screening for Lead in Paint, Dust, Soil and Water
Part 4 – How to Enact Tenant Protection Measures
Educational Track #2 on Healthy Housing Issue
Part 1 – Asthma Triggers in the Home and Child Care Facilities
Part 2 – Strategies for Reducing Asthma Triggers
Part 3 – Indiana University's Technical Studies Grant on Factors for Identifying Unhealthy Homes Factors
Part 4 – Emerging Indoor Contaminants
5:30 p.m. to 7:00 p.m. – Networking Reception and Exhibit Viewing
Thursday, May 11
9:00 a.m. to 12:30 p.m. – Two Concurrent Educational Tracks
Educational Track #1 on Lead Poisoning Prevention and Lead Hazard Control Issues
Part 1 – Compliance with EPA's RRP Rule for Property Managers
Part 2 – Lead Hazard Control as a Growing Opportunity
Part 3 – Replacement of Lead Service Lines and the Distribution of Lead Service Lines Replacement Funds
Educational Track #2 on Healthy Housing Issue
Part 1 – Integrating Hazards Materials Management
Part 2 – Mapping as a Tool in Combating Asthma
Part 3 – Partnership on Healthy Homes and Targeting the Weatherization Deferral List
12:30 – 1:30 p.m. – Lunch Break
1:30 – 5:00 p.m. – Two Concurrent Educational Tracks
Educational Track #1 on Lead Poisoning Prevention and Lead Hazard Control Issues
Part 1 – Effective Communications and Outreach: Indiana's Lead Messaging Campaign
Part 2 – How to Conduct a Lead Inspection or a Clearance Inspection
Part 3 – Status of EPA's Revised Lead-Based Paint Clearance Standards and their Implications to Local Programs
Educational Track #2 on Healthy Housing Issue
Part 1 – Building and Maintaining Radon-Safe Communities
Part 2 – IAQ and Respiratory Issues
Part 3 – Cockroaches and Bed Bugs
Adjournment 5:00 p.m.
Location and Hotel Information
Drury Plaza Hotel, 9625 N. Meridian Street, Indianapolis

The conference will be held at the Drury Plaza Hotel, 9625 N. Meridian Street, Indianapolis, IN 4 6290.
To make hotel reservations
Call the hotel at 800.325.0720​
Tell reservations that you are attending the Lead and Healthy Housing Conference to receive the conference room rate of $149.00 for single or double.
Be sure to mention the Group Number: 10022889
Conferences Designed to Help Program Managers
As a program manager – new or old – you are not alone. The trials and tribulations that you face have been dealt with by others. The conferences provide you with answers and insights based on the successful experiences of other grant managers through technical assistance workshops and educational sessions.
Also of great value is the opportunity you'll have to network with fellow managers and program staff from throughout the region.
Environmental health practitioners, health educators, environmental hazard remediation professionals, and building operators face growing challenges. From tight budgets to issues of political and public support to determining appropriate work practices and to questions of environmental science, they all face mounting concerns of how to effectively operate and sustain programs, projects and businesses. The main purpose of the conferences is to help attendees explore solutions to the challenges that are encountered each day in efforts to implement success programs.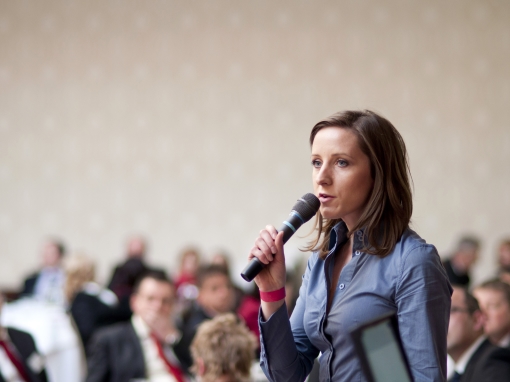 Plenty of Time to Network and Establish Professional and Business Relationships
The conferences provide a perfect setting for environmental health practitioners, local and state government officials and industry practitioners to meet, exchange ideas and establish working relationships with one another.
Learning from each other and renewing acquaintances are true benefits of participating in the Lead and Healthy Housing Conferences.
The conferences bring together professionals from health, housing, community development, community groups, advocacy organizations, the lead industry, real estate firms, and residential and commercial facilities to explore ways to undertake programs and projects designed to prevent incidents of lead poisoning, eliminate indoor environmental hazards, and create healthy living and working environments.
Earn Your CEUs
The conference has been preapproved by the National Environmental Health Association (NEHA) for 13 CEUs. If you are interested in obtaining the CEUs, send an email to WeilCM2@verizon.net and request the NEHA pre-approval form.
Have Any Questions or Interested in Making a Presentation for a Future Conference?
Contact us using the following secure email form.